Don't get left out in the cold! Take advantage of our insured indoor storage.
For customers within the Sherkston Shores Resort the following packages are available. Drop off and pickup is included from our compound within the park. The compound will be staffed on weekends after labour day.
Effective as of the 2019/2020 season, we are only offering our deluxe storage package.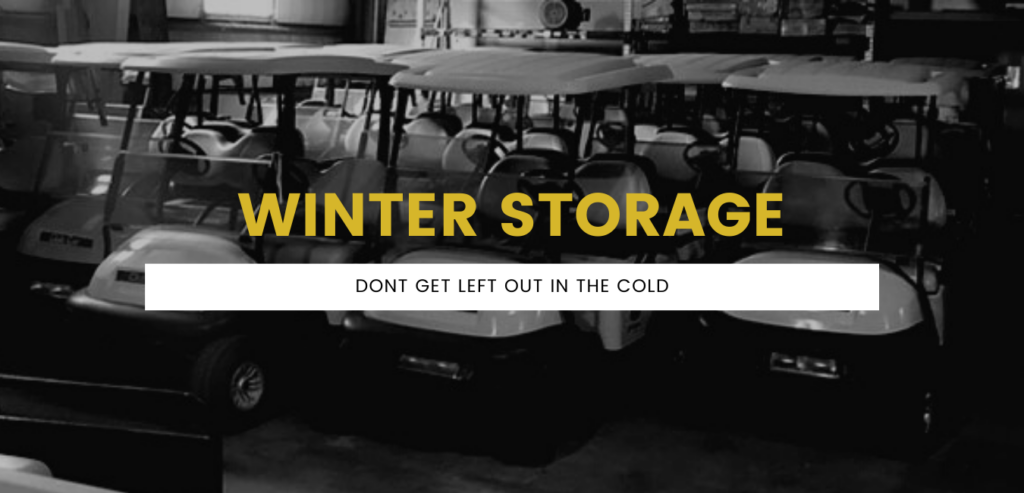 Golf Cart Deluxe – $275 prepaid
Indoor, fully insured storage
Batteries disconnected for winter
Batteries serviced – water topped off, connections cleaned and greased
Brakes inspected
General service on cart
List any work that should be considered.
Washed and Charged Before Delivery
Jet – Ski Deluxe – $600 prepaid
Indoor, Fully Insured Storage
Battery removed for winter
Fuel Stabilizer
Engine Fogged
Jet Pump Oil Changed
Cables Lubed
Washed in Spring
Indoor, Fully insured storage
Battery removed for winter
Washed in spring
To arrange for winter storage, please contact us at
905-894-3113 or [email protected]
For customers outside of the park, a pickup/delivery fee may apply, all prices are subject to HST. As part of our winter storage plans, you agree to provide a minimum of two weeks notice for the return of your cart in the spring.